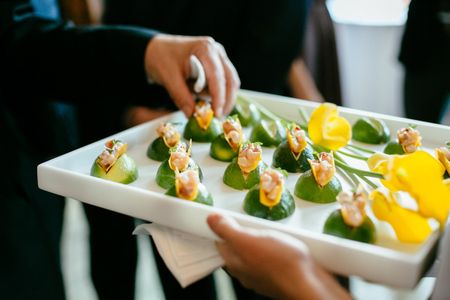 As one of New York's finest boutique caterers, Cobblestone Catering is known for personalized service and consistent attention to detail. Whether it's a cocktail reception for 50 or an elaborate wedding for 500, we will work with you to make the planning process seamless and the event a huge success.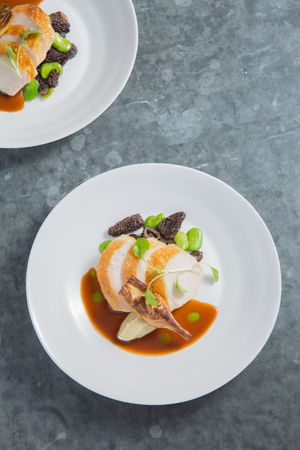 Established in 2006, our retail headquarters are located in Cobble Hill, Brooklyn. Our customers indulge in flavorful and freshly prepared items everyday. Daily menus are created around locally grown, seasonal ingredients. Visit us in Cobble Hill 7 days a week.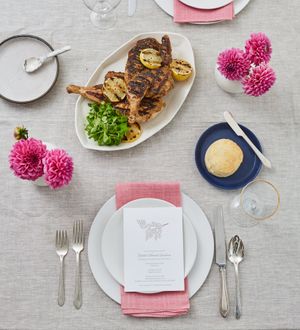 Drawn from New American cuisine, our culinary direction features an emphasis on fresh and local ingredients. Our talented chefs are always happy to customize menus to accommodate a variety of palates. Let's taste it together in our studio at 220 Atlantic.
Savor An Assortment Of Delectable Dishes And Beverages
Hire a Catering Service For Your Event
At Cobblestone Catering & Fine Foods we believe that an event should be enjoyable and fun, with celebrations catering in Brooklyn, and not taxing in any way. So, why don't we take some of that load off your shoulders? Since food makes up for a huge part of an event, hiring wedding catering in Brooklyn will save you all the stress and time. Our team of talented chefs will do all the heavy lifting, so that you don't have to break a sweat.
Enjoy The Finest Catering In New York
At Cobblestone Catering & Fine Foods, we are committed to providing all of our clients with fresh, flavorful and beautifully presented meals for every event that we cater. We pride ourselves in our ability to bring in our love and passion for fresh ingredients, inventive techniques and recipes and the finest catering delivery service in NYC. We will work closely with you to tailor each experience directly to your tastes and needs.
Be a Part Of An Unforgettable Dining Experience
As one of the finest party planners in Brooklyn NYC, we can assure you great personalized service and meticulous attention to detail, regardless of the scale of your event. Whether it is a small, intimate gathering of a few people or an extravagant bash that requires home catering in Brooklyn NY, we will ensure that your event is executed smoothly with the utmost efficiency and professionalism.
Other Services We Offer
Visit our retail headquarters located in Cobble Hill, Brooklyn, to relish freshly produced items, such as cookies, sandwiches and cakes, which are made using locally-grown, seasonal ingredients.
Our tasting studio, 220 Atlantic, which is located right above our shop, is a gorgeous event space that can be used for tastings, birthday parties, bridal showers and even pop-up dinner parties. It is beautifully furnished and can seat 15 to 20 people, or up to 50 people with complete cocktail party catering in NYC.
With Cobblestone Catering & Fine Foods, planning that all-company lunch or that wedding party dinner just got easier, with complete wedding catering in Brooklyn.