OUR COMMISSARY KITCHEN
Rent our 2 level, 1500 square foot commissary kitchen for short term and long-term engagements. Need extra storage space or have a large gala to prepare for? This well-equipped space can fit up to 10-15 cooks. Our elevator can help with logistics between the extra-large walk-in cooler and freezer on the lower floor. The space is available for day, evening and even overnight use. We provide a designated loading zone right on Atlantic Ave. The kitchen features a wide range of smallwares and cooking equipment (listed below).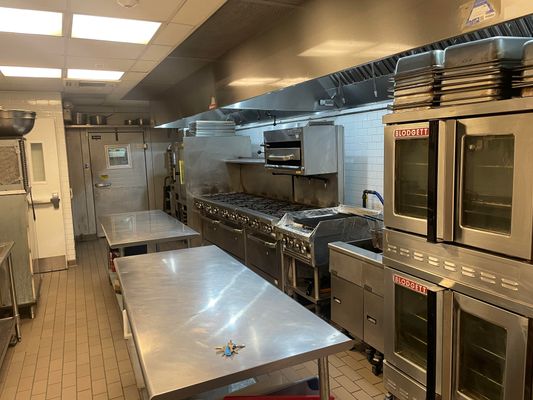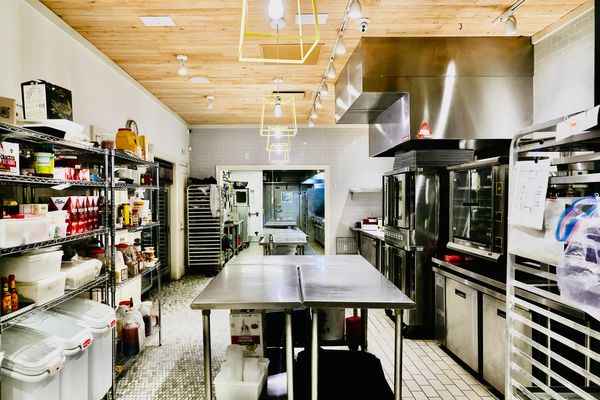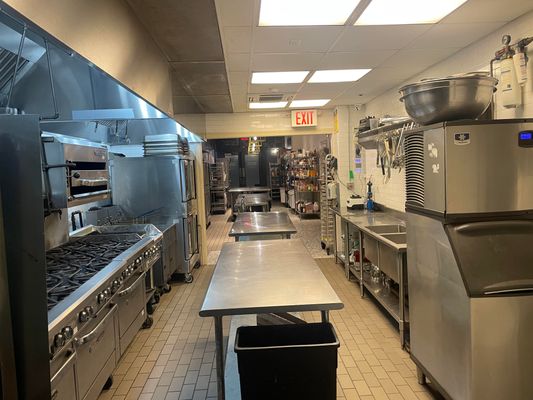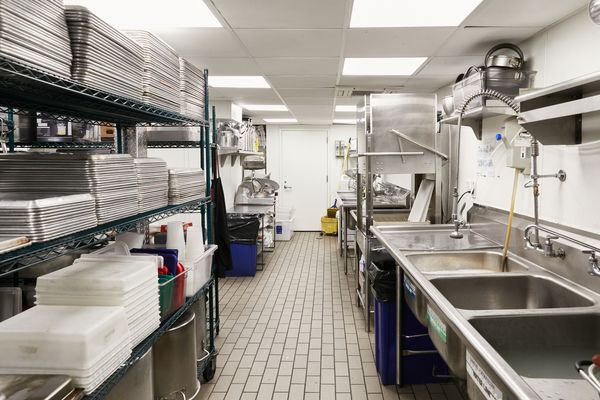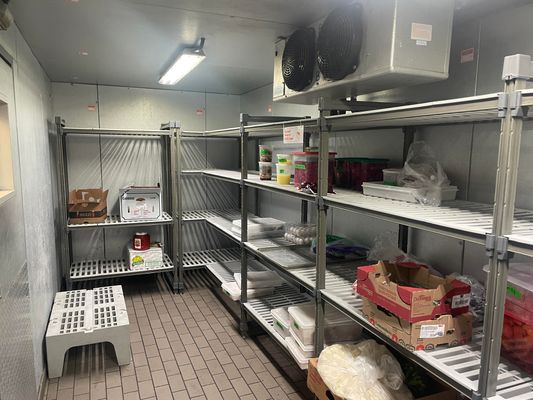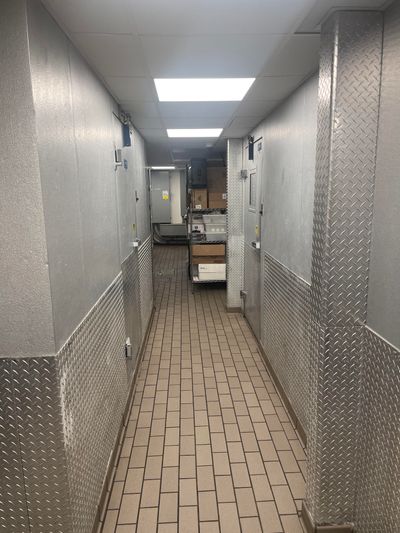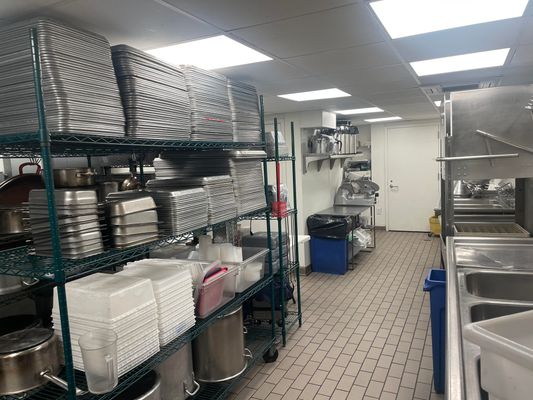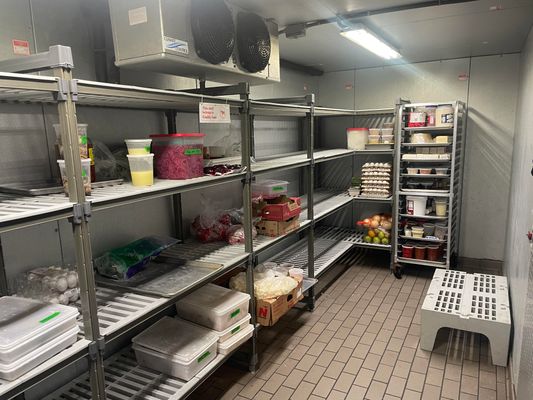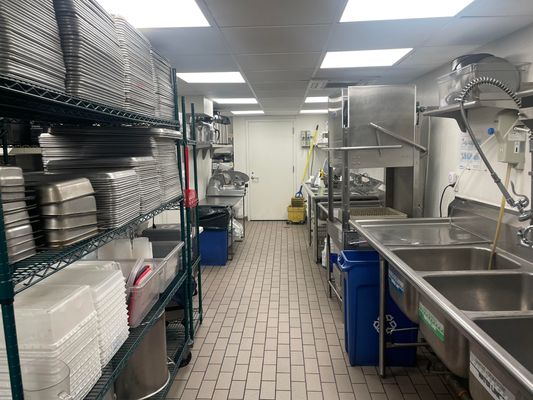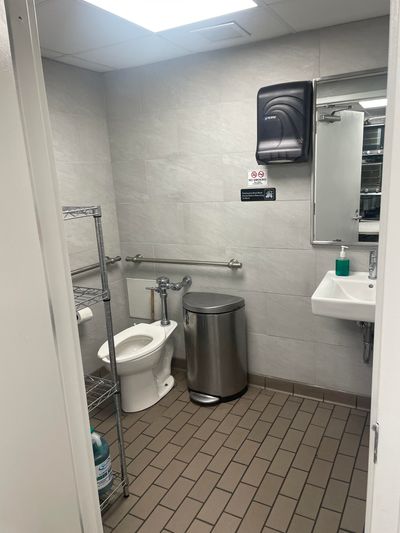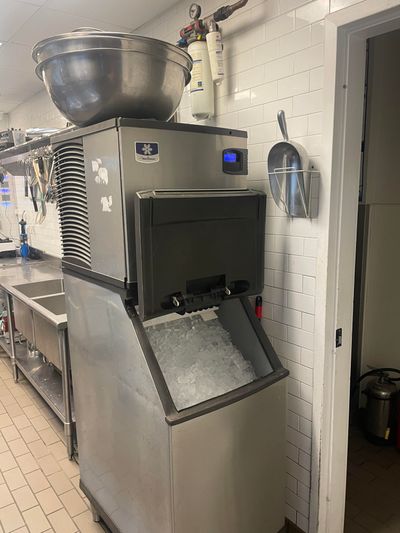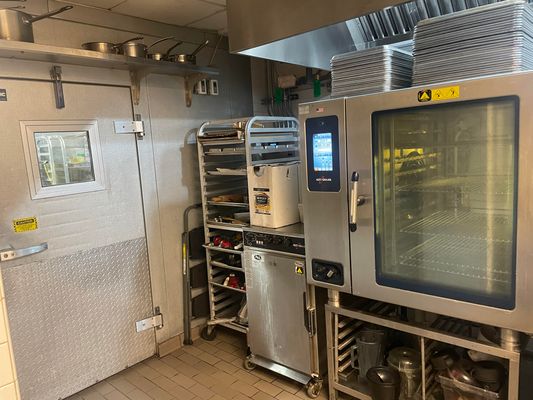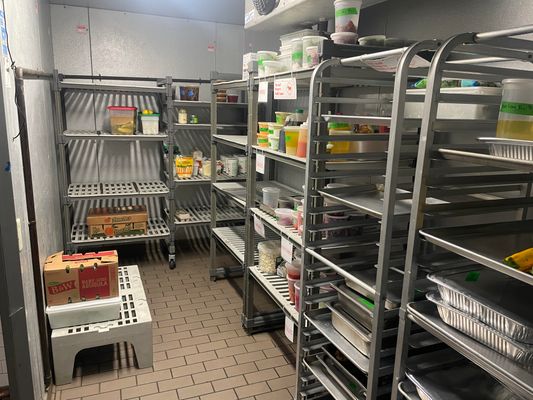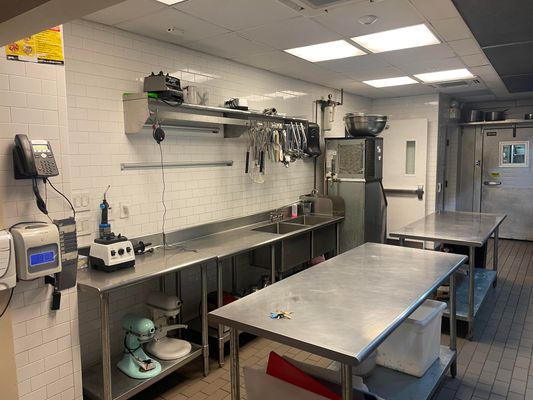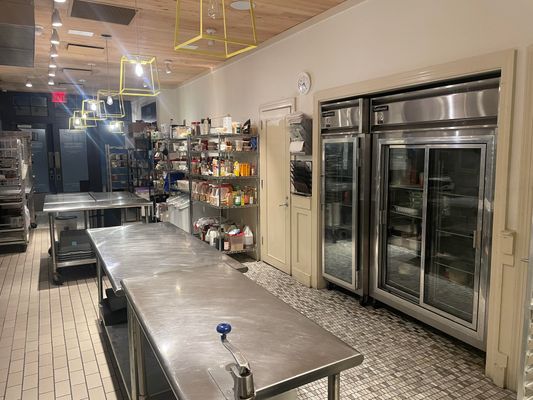 What's included?
-Dry storage space: 17 shelves, 4 racks 66x48
-Fetco smart coffee machine
-Coffee grinder
-Mini Rotisserie (3 spits)
-Randell Lowboy refrigeration
-Continental Lowboy refrigeration with cold prep top
-Four stacked convection ovens
-6 Cold Prep Tables, 30 ft
-Black and Decker microwave
-2 Vitamix High Speed Blenders
-1 small Kitchen Aid mixer
-1 (20 qt) Hobart Mixer
-2 Double Basket Pitco Fryer
-1 Robot Coupe Food Processor
-1 Southbend Grill 36" x 24"
-1 Southbend Broiler / Salamander
-16 Burner Stove, with 3 Conventional Ovens
-1 Continental Beverage Cooler (Double Door)
-1 Continental Ice Cream Freezer (Single Door)
-1 ice machine
-1 Alto-shaam combi oven
-1 Alto-shaam smoker
-7 speed racks
-2 walk in fridges, 90 sq ft + 136.5 sq ft
-1 walk in freezer, 50 sq ft
-1 Berkel deli slicer
-1 3 basin dish washing sink
-1 2 basin veggie sink
-1 2 basin veggie sink, upstairs
-4 hand wash stations